Written by

Scott W. Kowalski, Mark A. Burgin, Thomas M. Wolf, Kenneth T. Stout and Jason F. Goldsmith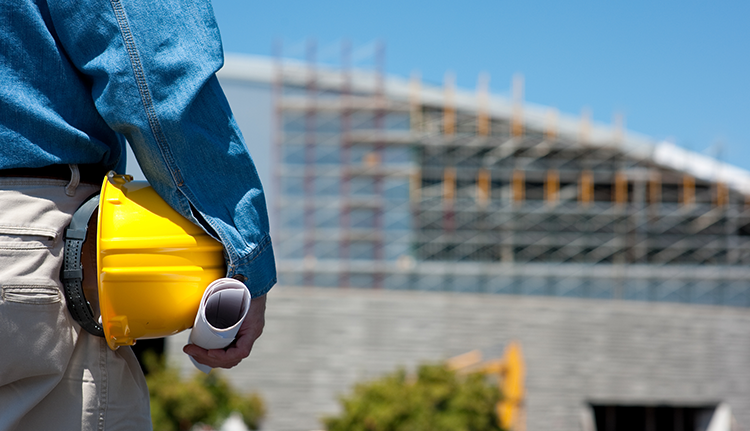 Mobilization Funding, LLC v. W.M. Jordan Co., 2018 U.S. Dist. LEXIS 202748, 2018 WL 6257109 (E.D. Va. Nov. 28, 2018)
Riverside Retirement Services ("Riverside") contracted with W.M. Jordan ("Jordan") to build the Apartments at Patriots Colony in Williamsburg, Virginia. Jordan's project manager, Jerry Barthelemy ("Barthelemy"), approved payments to subcontractors. On December 12, 2016, Jordan and Mexarg Contractors, LLC ("Mexarg") entered into a subcontract (the "Subcontract"). On January 10, 2018, Mexarg's subcontractors complained that Mexarg had not paid them. On January 20, 2018, Mexarg submitted a payment application to Jordan. Barthelemy approved Mexarg's payment application, but did not notify Mexarg that he had approved the payment application. On January 30, 2018, Mexarg entered into a loan agreement with Mobilization Funding, LLC ("Mobilization") for up to $361,155.00 and was secured by contract assignments, among other collateral (the "Loan Agreement"). On January 31, 2018, Jordan entered into a Joint Check Agreement ("JCA") with Mexarg and Mobilization. During the JCA and Loan Agreement, Mobilization did not know about Mexarg's failure to pay subcontractors.
On February 1, 2018, Jordan approved Payment Application No. 6 and told Mobilization and Mexarg that it would issue a joint check. On February 2, 2018, Mobilization released $140,000.00 of the loan to Mexarg, which Mexarg used to pay its subcontractors. On February 8, 2018, Jordan discovered that Mexarg had sent bounced checks to its subcontractors and did not inform Mobilization. Jordan, therefore, refused to issue a joint check despite approving Payment Application No. 6. That same day, Barthelemy approved a payment plan to satisfy the bounced checks to Mexarg's subcontractors, for which Mobilization provided an additional $46,000.00 to Mexarg in exchange for an assignment of Mexarg's Payment Application No. 7. On February 23, 2018, Jordan terminated the Mexarg's Subcontract. On June 11, 2018, Mobilization sued Jordan for what it claimed were outstanding payments. Mobilization sought to recover the $186,000.00 loan it made to Mexarg. Jordan then filed a motion to dismiss, which Mobilization opposed.
The Court found: (i) that the economic loss rule precluded Count I (Conversion) and Count II (Unjust Enrichment); (ii) that Count III (Equitable Estoppel) was not a cognizable claim; (iii) that the economic loss rule did not bar Count IV (Actual Fraud) and Count V (Constructive Fraud); and (iv) that Mexarg was a necessary party but is not indispensable and the action need not be dismissed under FRCP 12(b)(7). Under Virginia's economic loss rule, parties that sue for purely economic losses under contract may only recover under the requisite contract because losses suffered due to a breach of a duty assumed only by agreement, rather than a duty imposed by law, remain the sole province of the law of contracts. A party may bring a tort-based cause of action without violating the economic loss rule provided that the tort action has an independent basis and is not a contract claim disguised as a tort claim. Even though the Court considered the JCA to be an equitable assignment from Mexarg to Mobilization for any payments from Jordan, the JCA was still considered to be a contract. Because the JCA is a contract, Mobilization could not bring a tort-based claim under the JCA, but could bring a tort action that arises from the same occurrence if outside the terms of the contract. Mobilization's conversion claim failed because the JCA is an equitable assignment under contract, not a constructive trust. Mobilization's unjust enrichment claim to recover the amounts owed to it under the JCA and Subcontract fails because both are contracts. Mobilization's equitable estoppel claim was an affirmative defense, not a cognizable cause of action. Mobilization's actual fraud and constructive fraud claims were not barred by the economic loss rule because they were based on Jordan's omissions prior to the JCA to inform Mobilization of Mexarg's nonpayment of its subcontractors. Mexarg was a necessary party because a finding by the Court that Jordan is liable to Mobilization for the joint checks would first require a finding by the Court that Jordan is liable to Mexarg for the amount owed in the payment applications because the JCA states that the joint checks were to be issued under the terms of payment in the Subcontract. Because Mexarg is a Virginia corporation, joining Mexarg as a plaintiff would destroy diversity jurisdiction. The Court using the "principal purpose" test, however, found that Mexarg was best suited as a defendant in the action because the primary issue in the case is that Mobilization had not received any of its money it loaned to Mexarg, which Mobilization sought to recover. As a defendant, Mexarg would not destroy diversity jurisdiction.
Written by

Scott W. Kowalski, Mark A. Burgin, Thomas M. Wolf, Kenneth T. Stout and Jason F. Goldsmith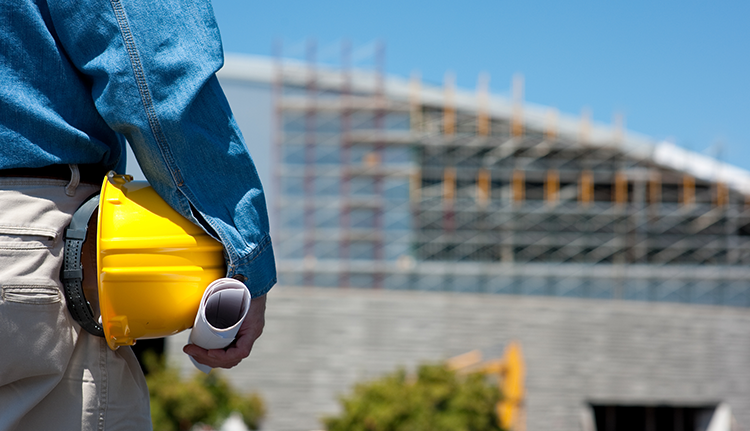 A.E. v. Ashford Gateway TRS Corp. Grp., 2018 U.S. Dist. LEXIS 198948, 2018 WL 6106375 (E.D. Va. Nov. 21, 2018)
A.E. (a child) and her family were attending a family reunion in a Marriott Hotel ballroom in Arlington, Virginia. During the reunion, a large light fixture fell from the ceiling on A.E.'s head. Prior to the incident, Marriott, Humphrey Rich Construction Group, Inc. ("Humphrey"), and Cabling Solutions of Rutherford County, LLC ("Cabling Solutions" and collectively the "Defendants") all participated in the design, installation, and/or inspection of the ballroom as part of a renovation. Two days before the incident, Cabling Solutions removed the lenses in the ballroom's lighting in order to gain access to the work above the ceiling, negligently reinstalling them without properly securing them. A.E. filed a lawsuit against the Defendants in the Circuit Court for the City of Richmond. Cabling Solutions removed the case to Federal District Court and moved to transfer venue form the Richmond Division to the Alexandria Division of the Eastern District of Virginia.
Written by

Scott W. Kowalski, Mark A. Burgin, Thomas M. Wolf, Kenneth T. Stout and Jason F. Goldsmith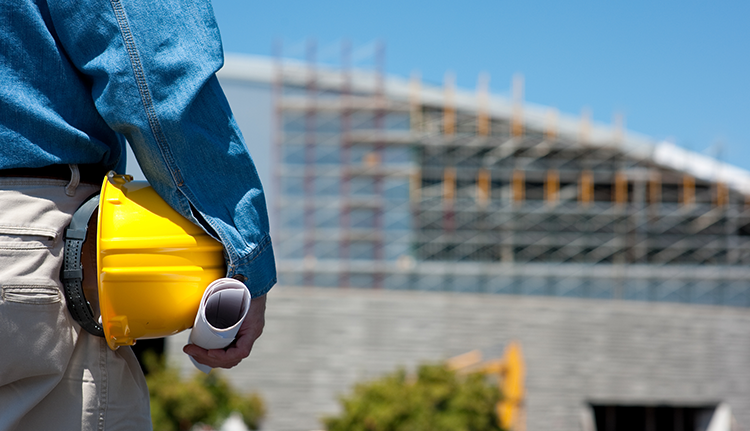 JK Moving & Storage, Inc. v. Winmar Constr., Inc., 2018 U.S. Dist. LEXIS 194932, 2018 WL 5985678 (E.D. Va. Nov. 13, 2018)
JK Moving & Storage, Inc. (Plaintiff) is a Virginia corporation in the moving, storage, and relocation industry sued Winmar Construction, Inc. (Defendant), a commercial interior and hospitality construction company. The lawsuit was originally filed in Virginia state court and removed to Federal District Court. After a two-day trial, a jury awarded Plaintiff just over $74,000, the full amount of its complaint. Plaintiff then filed a bill of costs in the amount of over $12,000, and attorney's fees of $399,915.50. Defendant objected to the requested attorney's fees as well as the costs.
Written by

Scott W. Kowalski, Mark A. Burgin, Thomas M. Wolf, Kenneth T. Stout and Jason F. Goldsmith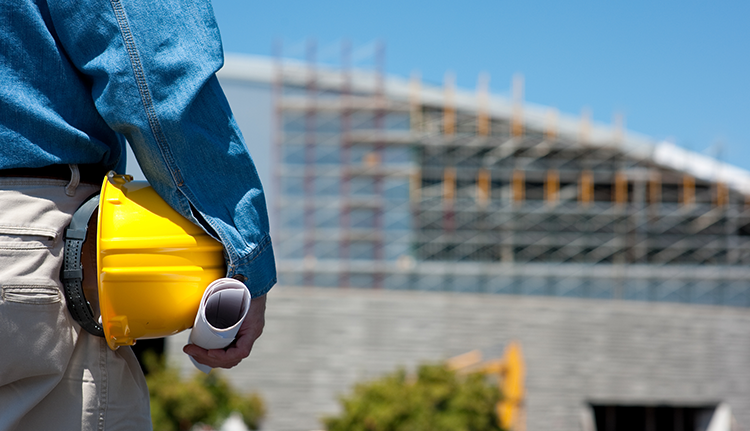 Mediko, P.C. v. Roanoke, 2018 Va. Cir. LEXIS 623 (Cir. Ct. Roanoke Cnty, Nov. 9, 2018)
Roanoke County (the "County") serves as the fiscal agent for the Western Virginia Regional Jail Authority ("WVRJA") and handles procurements for the WVRJA. On November 8, 2016, the County published a request for proposals ("RFP") for healthcare services for inmates of the jail pursuant to the Virginia Public Procurement Act ("VPPA"). The RFP requested sealed, formal proposals from qualified firms and stated that the contract would not necessarily be awarded to the lowest bidder, but would be awarded to the proposer who could best meet the requirements based on the criteria enumerated in Virginia Code § 2.2-4301. Mediko, P.C. ("Mediko") submitted a bid. After various meetings and conversations, Mediko thought the County and WVRJA had moved Mediko through the first and second stages of the procurement process and were prepared to offer Mediko a contract. However, the County issued a Notice of Intent to Award ("NOI") the contract to Correct Care Solutions, LLC ("CCS"). Mediko filed a bid protest, claiming that the County's NOI to CCS was arbitrary and capricious given the WVRJA's ongoing negotiations with Mediko. In response, the County and WVRJA cancelled the original RFP and rejected all proposals pursuant to Virginia Code § 2.2-4319.
Written by

Scott W. Kowalski, Mark A. Burgin, Thomas M. Wolf, Kenneth T. Stout and Jason F. Goldsmith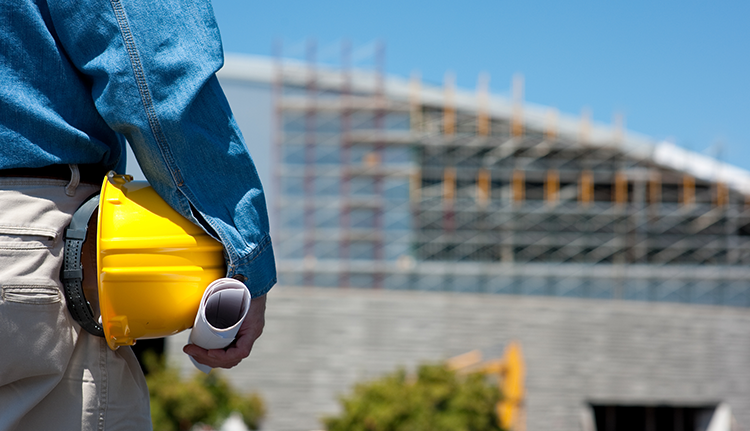 InDyne, Inc. v. Beacon Occupational Health & Safety Servs., 2018 U.S. Dist. LEXIS 182031, 2018 WL 5270331 (E.D. Va. Oct. 23, 2018)
InDyne, Inc. ("InDyne") submitted a proposal to the United States Air Force ("Air Force") for a contract to provide services and support for the Solid State Phased Array Radar System and proposed Beacon Occupational Health & Safety Services, Inc. ("Beacon") as a subcontractor to provide certain medical services. Before submitting the proposal to the Air Force, InDyne and Beacon entered into a teaming agreement (the "Teaming Agreement"). On March 5, 2018, InDyne was awarded the contract with the Air Force. On March 30, 2018, InDyne requested a best and final offer from Beacon for the scope of work to be included in the potential subcontract between InDyne and Beacon. On April 4, 2018, Beacon replied with a letter arguing that the Teaming Agreement was binding, that InDyne must negotiate in good faith, and that InDyne cannot demand pricing different than that previously submitted in its bid. On April 9, 2018, Beacon returned the subcontract proposed by InDyne, having filled in a price consistent with Beacon's final proposal and accepting all other provisions except the termination for convenience provision. On April 16, 2018, InDyne informed Beacon that it had awarded the subcontract to another bidder whose proposal included a lower price and InDyne filed a declaratory judgment action. Thereafter, InDyne filed a motion for summary judgment, which Beacon opposed.